Your retirement home should be a happy and comfortable place to live – it should feel like home. Before starting your search, thinking about what you want and need from a care home is a good place to start. It's best to start visiting the homes and seeing the different options before you need them.
Understand the different types of care and services:
Many care homes focus on supporting residents with specific needs, such as severe disabilities or dementia. Dementia care is specialised so many care homes actually do not offer this type of care. It's important to understand the different service offerings in order to find the right home.
Independent Living- These focus on able-bodied residents, capable of still looking after themselves. Retirement villages and estates fall into this category. It is worth considering a retirement property that offers assisted and frail care on the same premises. This will help you avoid moving multiple times and starting over.
Assisted Living – These offer personal care, including help with washing, eating and drinking, going to the toilet, and taking medication. A good option if you are still independent but have existing conditions that could worsen. This offering may be on a 24hr basis, if necessary.
Frail Care- These offer personal care, but also have qualified nurses on duty at all times.
Dementia/Alzheimers Care – These specialise in memory care. Focusing on individuals diagnosed with dementia or Alzheimer's disease.
2. Where to look for possible care services:
Now that you know what you are looking for, where do you start your search?
Internet – A simple web search will deliver multiple results. Take time to go through the website and get a feel for the home, service, and offerings. If it fits the brief, send an enquiry for more information and arrange a viewing. It's free to look!
Location – If you know a specific area you'd like to be in, look for the options in that town or suburb. You could call the local geriatrics and ask for possible options.
Personal recommendation – Speak to as many people as possible, the GP, friends and neighbours, social services, and social media groups.
Attend open days/online information workshops. Many care homes have regular information sessions regarding their offerings. Sign up and attend a few information sessions. The more knowledge you have of the care home, staff/residents and history of the care home, the better.
3. Set up a meeting for more information:
Possibly the most important component. It's always best if you can go and visit the home yourself before moving in. This could be done in a few ways.
Video call – If a physical site visit is not possible, set up a video call to discuss the home and services. Ask if they can share additional images and videos with you.
In-person – A site visit is always great as you get to see the home in person, take in the sights, smells, sounds, and atmosphere. You can also get a feel for the staff who would be caring for you.
4. What to ask and look for:
There are various types of care homes available, depending on the level and type of care you need, there are many options. Take time to talk to staff and residents, ask lots of questions. Here are few points to consider.
What's included in the cost, are there additional levies?
What are the daily/weekly activity programmes currently?(these could be meal times, fun/creative activities, outing schedules etc.)
What does the dining room like and what is on the menu? Meals are a very important point for consideration as you may not be cooking for yourself.
Is there a clinic, sick room, or trained medical staff on-site? If you are looking at independent care what services do, they offer for later on in life when you age?
Do they offer accommodation for couples?
Ask if the staff are trained in safeguarding, patient handling, first aid and hygiene, and memory loss care.
What is the homes visiting policy? Note, this may be difficult due to Covid-19.
How is medication administered? What other health and well-being services are available and what is their medical emergency procedure?
How does the staff operate over a 24-hour period and who is in charge at night? Who can give medication, particularly at night? 
Ask how they communicate with you and involve relatives, particularly if the person going into care is not independent.  
5. Choosing a home and making a decision:
This will be your new home, and you could be here for many years to come. While you can move if you are unhappy, this can cause much disruption and unnecessary stress, so it's important to think about how you want to live. You may have to compromise, so consider your priorities in advance, and make an informed decision.
If you're visiting on behalf of a loved one who can't get to the care home, ask them to tell you before you visit which things are most important to them. It is also a good idea to record your reflections and ask any follow-up questions you might have.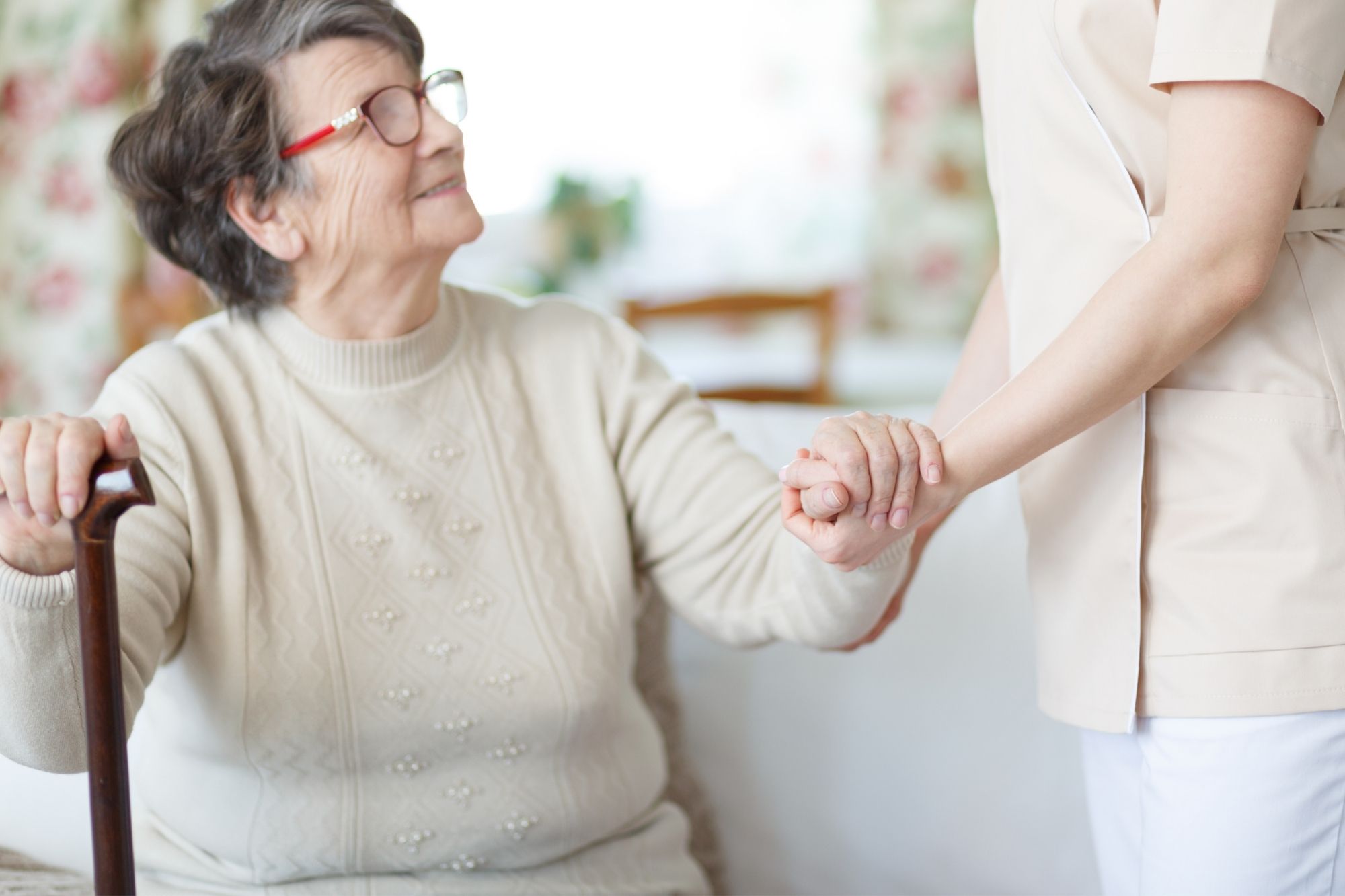 If you are looking for yourself or a family member then Nazareth Care is here to help you find the best option for your family.
We care and are committed to becoming your guide, trusted resource, and partner during this challenging time. We will help you navigate the sometimes complicated world of senior care and services to ensure your needs are met with confidence, care and respect.
For questions about our availability and coming to Nazareth Care, please contact our team. They will listen to your needs and identify the resources available to you and your loved one.
If you decide that Nazareth Care is the right choice for you, the team will guide you and your family through the admission process.