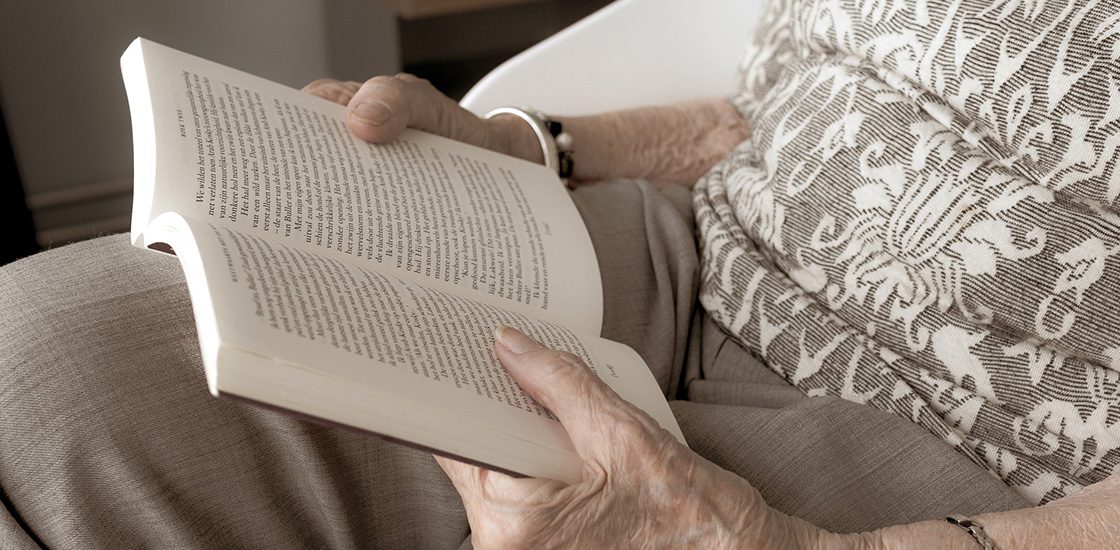 Respite Care is simply relief from caregiving duties when you're looking after a loved one who requires frequent, monitored care. It is normally planned in advance of admission, however it may be arranged at short notice in an emergency and if a respite bed is available.
Family members, spouses or friends who act as caregivers and who tend to seniors, physically or emotionally challenged individuals, or anyone with special requirements are often in need of a little time off from their round-the-clock caregiving. That's where respite care comes in. It helps ward off the burnout that can leave caregivers depressed, stressed out and exhausted. Whether it's for just a few hours a week or an extended vacation, seeking respite care can help ease the burden of family care giving.
Respite services at Nazareth Care allow caregivers some time to recharge, renew their energy and restore a sense of balance in their lives ,while your loved one is in good hands. During the period of respite the person in receipt of the service will be supported if there is a change in their health status.
Respite care services can range from a few hours to a few weeks depending on the need. We are here to help both you and your loved one. 
A MESSAGE TO CAREGIVERS: Approach respite care as you would a personal medical issue. You can't take care of someone you love to the best of your abilities if you aren't taking care of yourself. Take time off to rest and be assured that your loved one is well tended to by the Nazareth Care Team. 
A referral for respite can be made by your general practitioner, public health nurse, yourself or a member of your family/carer.  

Being around new energy and scenery can be a very positive influence on healing for caregivers and patients.

Respite care services are tailored to meet the needs of the patient and caregiver.

Stepping away from the caregiving situation for even just a few hours can help bring relaxation and a renewed sense of purpose for everyone.

New Eyes and a Fresh Perspective
A fresh set of eyes can help identify quicker or easier care techniques to recovery. Once they have some distance, caregivers themselves might even think of better ways of doing things and realise other resources that can be tapped into.
The length of time respite care lasts is entirely up to you. You can leave for an afternoon, a weekend away or even a few weeks if necessary. Remember, regular respite care will help your loved one acclimate to having someone else care for them. If you're ever unexpectedly unable to provide care, this will be essential to a smooth transition.
The cost of care varies from patient to patient and will require a full understanding of care requirements.
RESPITE CARE SERVICES ARE AVAILABLE AT ALL HOUSES.
Respite Care
Options at Nazareth Care
At Nazareth Care, all our Nazareth Houses offer Respite care. Primary care givers sometimes need short-term relief to manage the strain of home-based care. You can rest assured that your loved one is in good hands – from just a few hours a day to a few days a week.
We provide a peaceful, homely environment within safe, secure premises with the primary focus on person-centered care. Nurses are on duty 24 hours a day and are all registered with the South African Nursing Council (SANC) and the Health Professions Council of South Africa (HPCSA). Care workers receive additional training in person-centered care and Dementia Care. Weekly activities are scheduled for all residents. 

We value the personhood of our residents. By providing one-on-one person-centred care, we help them maintain their sense of self-respect and personal identity.

To truly understand what another person has experienced, we must first seek to listen. Our care workers take heed of the challenges faced by our residents and support them accordingly.

Every person deserves respect and kindness. We acknowledge the value of our residents' lives by treating them courteously and respecting their personal preferences and privacy.

Good quality of life is essential to happiness. That's why we provide a warm, welcoming environment with caring staff and an emphasis on communal living and companionship.

Each resident is an individual with their own unique needs and preferences. Our care workers recognise this by offering them support and accommodation  with due consideration.