Nestled in the heart of Vredehoek, you'll find Larmenier Village, about as close to the city as you can get to enjoy the activities, attractions, and sites without being a part of the hustle and bustle of city life.
To enjoy a happy retirement one needs to be able to relax in comfort. At the same time these are the golden years when we need to remain Independent. Here, within the Village, residents can enjoy an active life filled with social activities and stroll though our beautiful gardens, enjoying our panoramic views.
Built on a heritage property, Larmenier Village is rich with architecture and boasts unobstructed views of the bay, and is spoiled by its picturesque backdrop of Table Mountain, one of the seven natural wonders of the world.
Cape Town is well known as one of the most sought-after retirement destinations in South Africa as well as abroad. Offering endless opportunities for entertainment and activities, Cape Town boasts a host of choices for retirees to stay busy. Whether it's the local food scene, live entertainment, or nature walks along one of Table Mountain's many paths, Larmenier Village holds the key to this lifestyle beyond its walls. With so much to do, Larmenier Village offers its residents a carefree, worry-free lifestyle, where your time is your own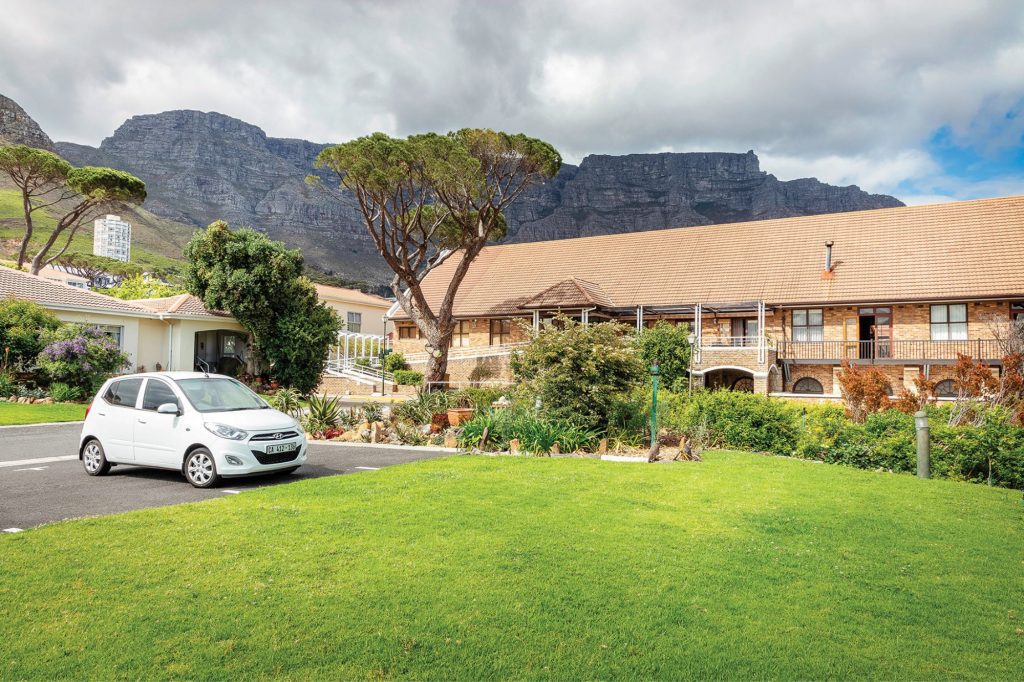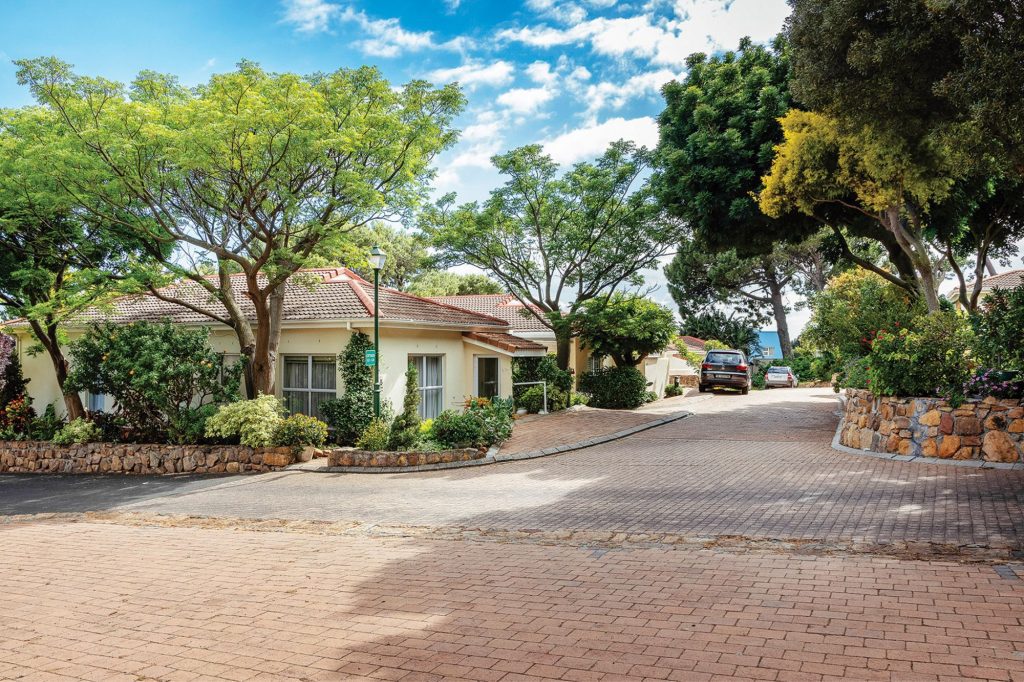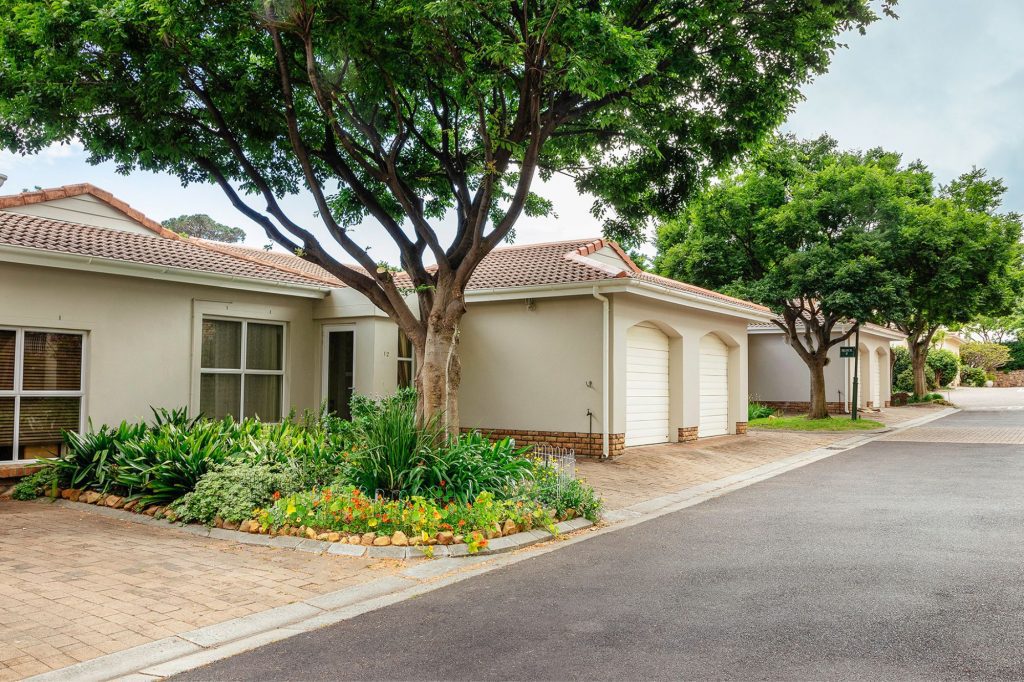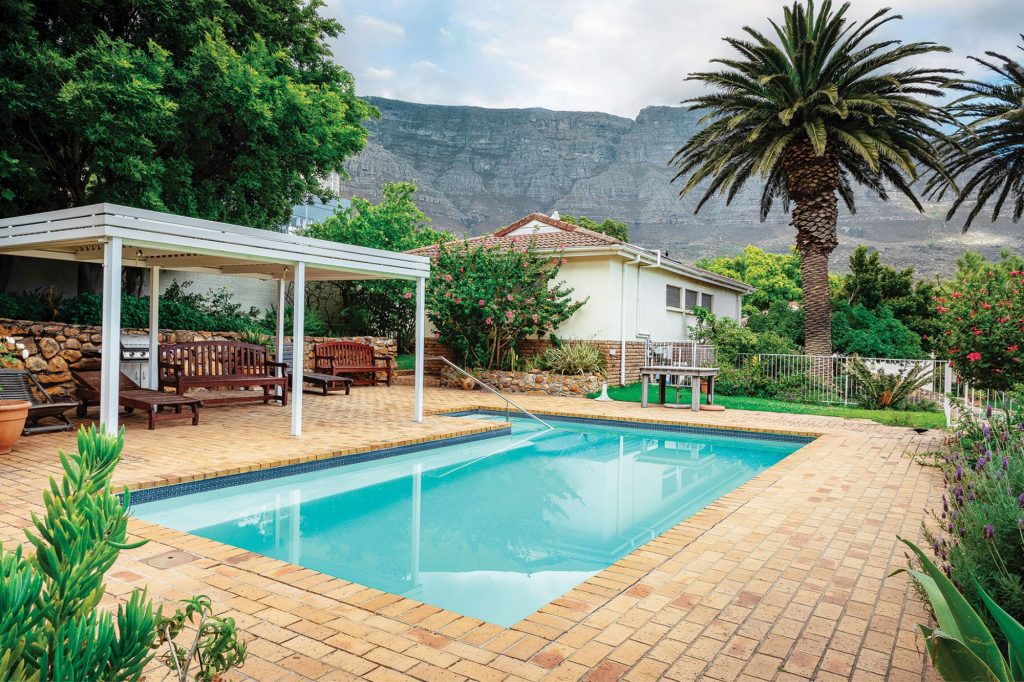 Inside the village, residents form part of the community. The lanes between the cottages and apartment blocks are perfect for taking a stroll, and the landscaped gardens are an excellent place to read a book or enjoy some of the bird life. Situated in close proximity to the local attractions, life is as convenient as it is relaxing. Popping to the shop, meeting friends for lunch, or heading to the doctor are all easily doable in just a couple minutes from your home.
Your home, your choice. Moving into your new home is a big step filled with excitement. Make it your own by creating your perfect living space. Change the flow of your home, choose your favourite colours, and finish it off with your personal décor. Soon you'll be enjoying your new lock up and go stressfree lifestyle.
Larmenier Village units are available in four basic floorplans. All of which are single-story homes. The apartments are available in one, two, three, or four-bedroom options. Depending on the block, these are located on the ground, first and second-floor, boasting views over the City Centre, Signal Hill, and Table Mountain. Apartments come with basement parking, that is covered and access controlled.
Within the retirement village there are also cottages available in both two- and three-bedroom options. These come with lock-up garages attached to the cottage. Inside the estate there is ample visitors parking .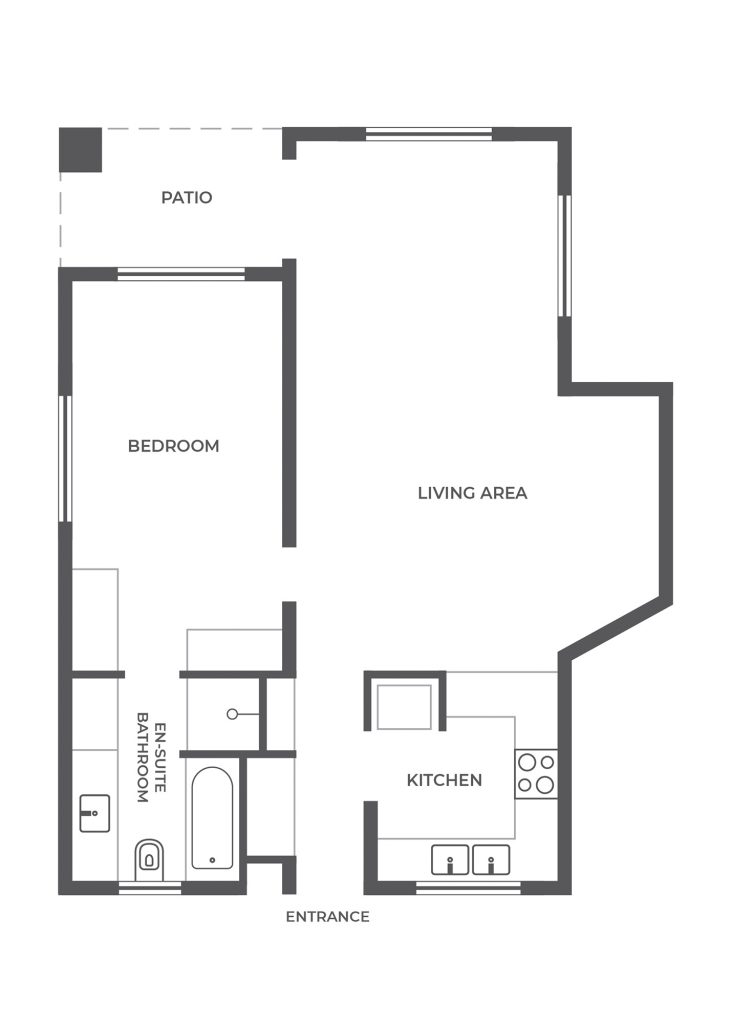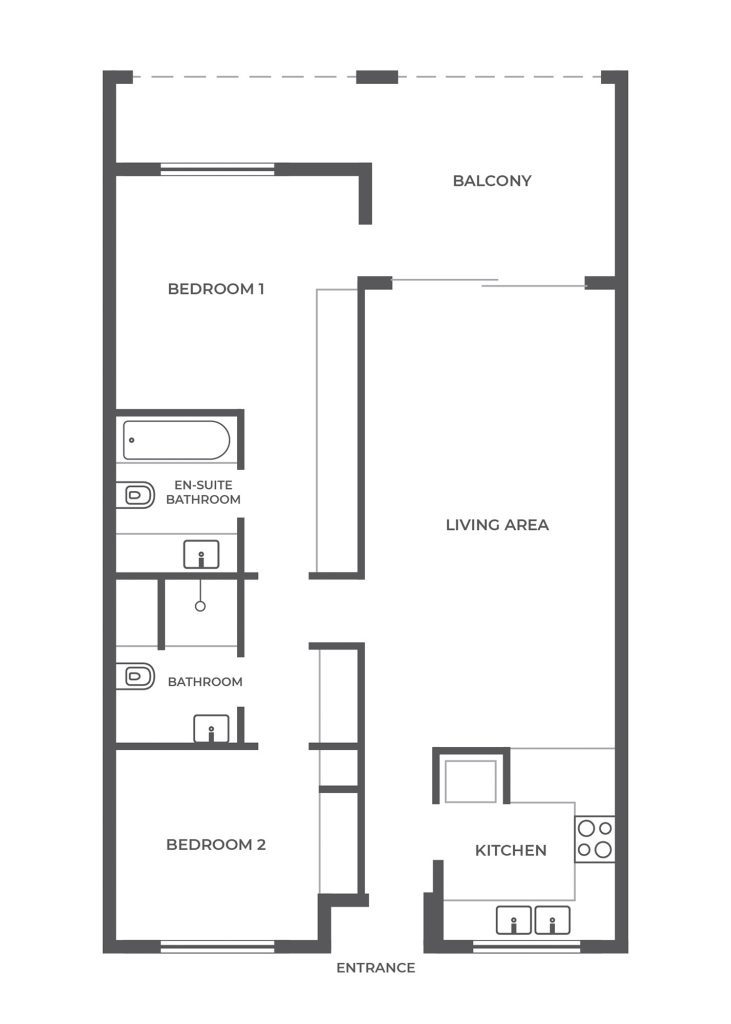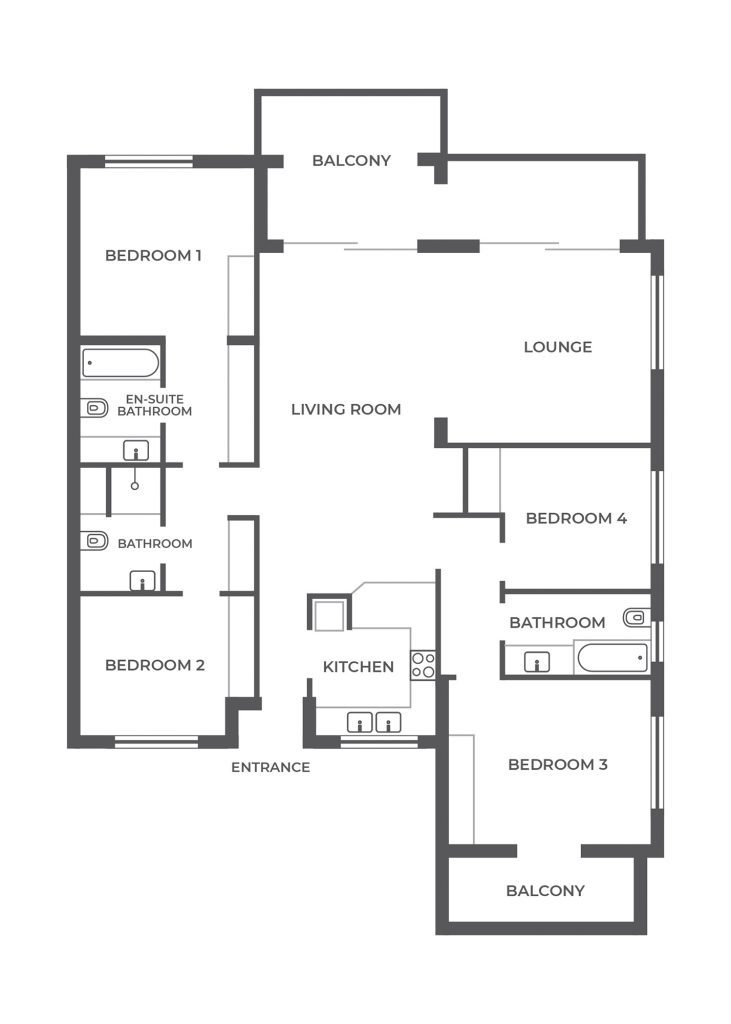 Nazareth House Cape Town, situated on the same estate, boasts an array of accommodation and service choices, making it the perfect place to call home as you transition through your golden years. Each of the care and accommodation options are housed in separate areas of the estate, allowing the service and level of care needed at each of these facilities to be prioritised. Interactions between residents are encouraged, forming a community throughout the estate with many flourishing friendships. Residents can enjoy a vast choice of daily activities on offer, including the use of communal areas, whilst being seen to by professional and qualified nursing staff at Nazareth House Cape Town.
Larmenier Care Centre offers peace of mind in the form of assisted living for individuals who still want their independence to move freely but with support on hand 24/7.
At the Main House residents are cared for around the clock by our multidisciplinary team, ensuring they receive high-quality care adapted to their specific needs whilst maintaining quality of life.
Specialised Dementia Care
The Villa is a specialised dementia and Alzheimer's care centre developed in line with global best practices where dignifying and dedicated dementia care is rendered in a home-like environment.
Understanding your investment.
Life Right is a form of purchasing the right to live in a specific unit in a retirement village, and is widely accepted and requested in the retirement industry throughout South Africa and abroad. This gives the purchaser the security of tenure for the duration of their stay within the Village. Life Right residents enjoy similar privileges as those who purchased a home as freehold or sectional title, except that the Land Owner/Developer remains the sole owner of the property and therefore the Association carries the responsibility to maintain the external building areas, common areas of the Village, and its facilities.
In South Africa, the Life Rights scheme has been officially recognized by the Housing Development Schemes for Retired Persons Act 65 of 1988 and is therefore legally regulated. Unlike with sectional title, one advantage of a Life Right purchase is that it is not a property transfer – there are no bond registration fees, no transfer duties and no VAT payable, thus avoiding the negative effects that such additional costs can have upon discretionary income and estate values.
All Life Right Agreements must be accompanied by a 3 year projected budget giving an idea of your expected levies for the first 3 years ensuring that the Life Right holder can accordingly plan their finances. This budget must include all major external maintenance of the village for 10 years as to avoid large levy charges. A Life Right is non-transferable and terminates, on death or on notice. It then reverts back to the owner of the Village, for resale. A portion of your life right is then refunded in line with the terms of your agreement.
Taking care of things for you.
Delivering excellent service and maintaining the Village to a high standard makes retirement at Larmenier Village enjoyable for residents, as well as visitors, to the estate. Below is a breakdown of what is included in your monthly levy, allowing you peace of mind, and ensuring that your retirement is as stress free as possible. *Levies vary depending on the size of the unit, please enquire about these costs for accurate pricing based on available units at the time.
At Larmenier Village residents enjoy a luxury lifestyle
made possible with an affordable levy.
Included in levy:
– Healthcare management delivered via our Registered Nursing Sister.
– Our friendly maintenance staff and our housekeepers ensure that the village and all common areas are
kept clean, neat and tidy every day.
– Village management teams take care of all day-to-day aspects, including hospitality, catering, administration,
maintenance and communal gardens so that residents can relax and enjoy the facilities and amenities.
– Our beautiful landscaped communal gardens are lovingly tended by experienced gardening teams who
take pride in creating an idyllic backdrop to village life.
– Building Maintenance and insurance.
– All security costs associated with the village, including security personnel on site 24/7 and regular
security audits.
Not included in levy:
• Rates and Taxes • Household contents insurance
• Water & electricity • CSOS Levy (community ombudsman)
• Kitchen Levy • Meals
Waiting List
& Application
New applications to Larmenier Villages are placed on a waiting list. The waiting list is administered on a strict date of application basis, and no influence to the contrary will be entertained. New applicants will need to pay a R2000-00 admin deposit which is credited to their account once they take occupation. This deposit is non-refundable if you choose not to take occupation.
Larmenier Retirement Village offers independent living within an active community. As a result, in maintaining a waiting list, social and medical criteria need to be taken into consideration. New applicants are encouraged to be young and fit enough to ensure that they enjoy the wonders that the Village has to offer.
Our friendly staff are always available to answer any questions and help you in your decision-making process. Please do not hesitate to
reach out to us for more information.