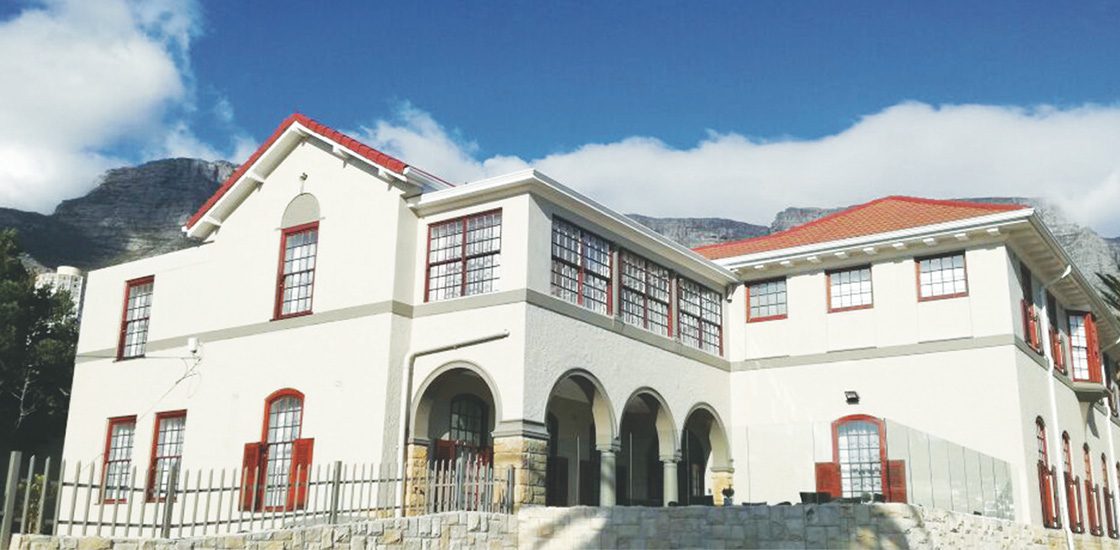 The Villa - Specialised Dementia Care
At The Villa we extend our warmest welcome to you and your family, where dignifying and dedicated dementia care is rendered in a home-like environment.
The Villa is situated on Nazareth House Cape Town's secure property, in the peaceful neighbourhood of Vredehoek. Our care team will see to all your primary care needs, emotional well-being, spiritual needs and physical comfort, as the Sisters of Nazareth have been doing for the past hundred years here at Nazareth House.
Dementia describes a group of symptoms where a decline in memory, visual perception and ability to focus or reason, is severe enough to reduce a person's ability to perform day-to-day tasks. Thinking skills, behaviour and emotions, can also be negatively affected. Although dementia comes in many forms, Alzheimer's disease accounts for 60 to 80 percent of cases and Vascular dementia, which occurs after a stroke, is the second most common dementia type.
The Villa at Nazareth House Cape Town is a specialised care centre offering one-on-one care for residents. The Villa was developed in line with global best practices for dementia care. Key to our approach is an emphasis on person-centered care whereby we focus on the person and their individual needs, instead of their diagnosis.
At Nazareth Care, the focus is on Quality of Life and this remains the central goal of the entire organization.
Quality of Life may be defined as encompassing personal culture along with physical, mental, and spiritual health.
The implementation of Occupational Therapy facilitates a holistic intervention, which is aimed at providing a unique, person-centered treatment approach to every resident, based on his/her unique needs, abilities and preferences. 
At Nazareth Care the residents are provided with the most comfortable, safe, stimulating, welcoming, and homely environment for them to spend their golden years, knowing they are valued, loved and understood. 
At Nazareth Care, the Sisters and staff are dedicated to providing a safe and loving atmosphere where seniors are encouraged to maintain their independence… If you are looking for yourself or a family member then Nazareth Care is here to help you find the best option for your family.
We care and are committed to becoming your guide, trusted resource, and partner during this challenging time. We will help you navigate the sometimes complicated world of senior care and services to ensure your needs are met with confidence, care and respect.
For questions about our availability and coming to Nazareth Care, please contact our team. They will listen to your needs and identify the resources available to you and your loved one.
If you decide that Nazareth Care is the right choice for you, the team will guide you and your family through the admission process.
Address
1 Derry St, Vredehoek, Cape Town, 8001
Phone
+27 21 202 1459
Address
1 Derry St, Vredehoek, Cape Town, 8001
We provide a peaceful, homely environment within safe, secure premises with the primary focus on person-centered care. Nurses are on duty 24 hours a day and are all registered with the South African Nursing Council (SANC) and the Health Professions Council of South Africa (HPCSA). Care workers receive additional training in person-centered care and Dementia Care. Weekly activities are scheduled for all residents. 

We value the personhood of our residents. By providing one-on-one person-centred care, we help them maintain their sense of self-respect and personal identity.

To truly understand what another person has experienced, we must first seek to listen. Our care workers take heed of the challenges faced by our residents and support them accordingly.

Every person deserves respect and kindness. We acknowledge the value of our residents' lives by treating them courteously and respecting their personal preferences and privacy.

Good quality of life is essential to happiness. That's why we provide a warm, welcoming environment with caring staff and an emphasis on communal living and companionship.

Each resident is an individual with their own unique needs and preferences. Our care workers recognise this by offering them support and accommodation  with due consideration.