Part of the charms of Nazareth House is getting to know the residents who we have the honour of caring for. One of our many happy residents is Mrs Bronwen Basson at Nazareth House Pretoria.
Born and educated in Cape Town, Mrs Basson enjoyed singing in the church choir in Milnerton. At the age of thirty-four, and deciding to join the Pineland Choral Society, Mrs Basson, unwittingly kick-started what was to be an awe-inspiring 25-year career in the performing arts.
Mrs Basson travelled to Europe in 1983, to attend Elizabeth Schwarzkopf master classes in Frankfurt. It was an exceptional experience to have been the only South African performer to have had the opportunity for private lessons for an entire week in Ms Schwarzkopf's home. Upon her return to South Africa, Mrs Basson performed with both the SABC and National Symphony Orchestras.
When asked her favourite artists she had performed with, Mrs Basson had great difficulty in selecting a few as she recalled so many happy moments, but Deon Van Der Walt, Lawrence Richard, Dian Coutts – accompanist and Susan Braatvedt stood out for her.
A career highlight was a concert performance of Richard Strauss' Vier Letzte Lieder under the baton of BBC's Stephen Portman. Some of the orchestra members were overcome with emotion during this performance at the Etienne Rossouw Theatre in Sasolburg. When the performance had ended, a person could hear a pin drop in the theatre, followed by a "4-curtain-call" standing ovation from the audience.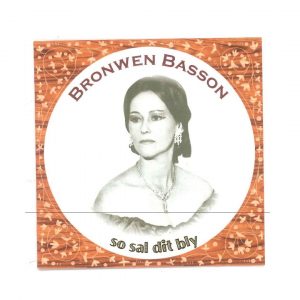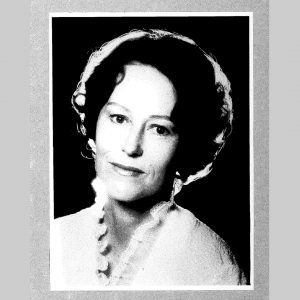 As an oratorio soloist, Mrs Basson enjoyed much public acclaim. Best known as one of the finest exponents of Lieder, Mrs Basson excelled in performances (to name a few from her extensive repertoire) such as The Messiah, The Creation, St Matthew and St John Passions, Judas Maccabaeus, Mozart's Requiem. 
Looking back over her illustrious career, when asked what advice she would give to her 40-year-old self, Mrs Basson took a moment to think about it and then spoke these words of wisdom "Use your God-given talent to the full. Have Faith in yourself and your Heavenly Father." True words spoken and to be treasured by all.  
Nazareth House Pretoria is nestled in the sought-after suburb of Waterkloof. Upon entering the property, you are greeted with the well-established garden and its rolling lawns, beautiful flowers, and large palm trees. Established in 1952 the property has a charming Chapel, well known for its acoustic characteristics.  If you would like more information about Nazareth House Pretoria, our services, our rates, or availability. Please contact us via the form below.