We're here for you
Each of our Nazareth Houses have their own unique atmosphere and style, with a range of activities and amenities.
So you can enjoy your golden years to the fullest.
Nazareth Care offers a range of accommodation choices for independent, assisted, frail and dementia care. Managed by an intimate team of compassionate individuals, our friendly staff are dedicated to providing a homely atmosphere where seniors are encouraged to maintain their independence and continue living life to the fullest. Each of our residents are treated with care, dignity and respect, and we are committed to extending this level of professionalism to our residents families too. If you are looking for yourself or a family member, Nazareth Care is here to help you find the best option.
Read our latest stories on aged care.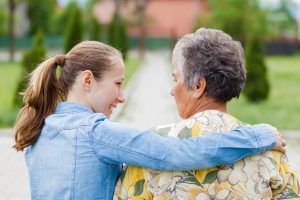 We often get asked how to navigate the delicate and sensitive process of moving your loved one to a care facility, this could come with
Read More »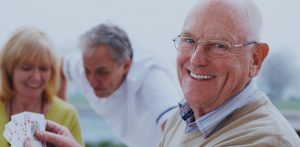 Nazareth Care has been operating for 140 years in Africa, with its' first Nazareth House dating back to 1882. Running an organisation successfully for over
Read More »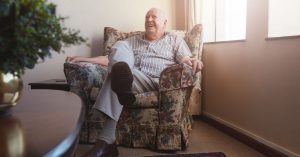 Moving is a big adjustment for many. Not only are you leaving behind many of your possessions, but you are adjusting to your new environment.
Read More »
Nazareth Care is reliant on donations to continue caring for the most vulnerable and to ensure the sustainability and longevity of the organisation. All forms of donations are graciously accepted and appreciated.
What began as a humble dream for change has become a place where the most vulnerable in our society find sanctuary, love, and hope for a better tomorrow. Your donations can help the Sisters continue their Mission.
Volunteering is a great way of assisting non-profit organisations. "If you want to touch the past, touch a rock. If you want to touch the present, touch a flower. If you want to touch the future, touch a life." ~ Author Unknown
Our Ambition for Change defines what we want to achieve for deprived children, impoverished communities, and vulnerable elderly. The objective is simple: To close the gap between the funding we receive and the funding we need.
Featured Partners and Donors
Nazareth House and the Sisters of Nazareth.
More than 160 years ago, our founder Victoire Larmenier began, what was to become a global legacy of service, when she opened the very first Nazareth House in Hammersmith, UK. In 1861, the Holy See allowed the Hammersmith community to separate from the Little Sisters of the Poor as an independent pious society of laywomen. After three years the London sisters were recognised as a diocesan religious community under the title Sisters of Nazareth. Her ambitions to provide care for the poor, desolate, and abandoned soon expanded to Africa.
Today, Nazareth Care Africa plays an important role in continuing Victoire Larmenier's mission on the African continent. Adapting to the times, Nazareth Care offers a range of aged care services as well as continues its' charitable work through two Child and Youth Care Centers and multiple outreaches across South Africa and Zimbabwe.
Nazareth Care is led by the core values of the Sisters of Nazareth. These values motivate and guide our team in everything we do.
Love motivated the care provided to the old and the young by Victoire Larmenier.
Victoire Larmenier was fair and impartial with everyone, even when people or issues were difficult or challenging.
Victoire Larmenier welcomed everyone in a spirit of friendship and acceptance.
Victoire Larmenier showed consideration, appreiation and regard for the rights, values and beliefs of all.
Victoire Larmenier showed compassion by seeking to relieve the suffering of those with whom she came in contact.
Victoire Larmenier was an example of patience to all who knew her. She encountered and overcame amazing difficulties.
To support the Sisters of Nazareth and Our Mission of Caring for the Vulnerable, please consider donating to one of our causes.