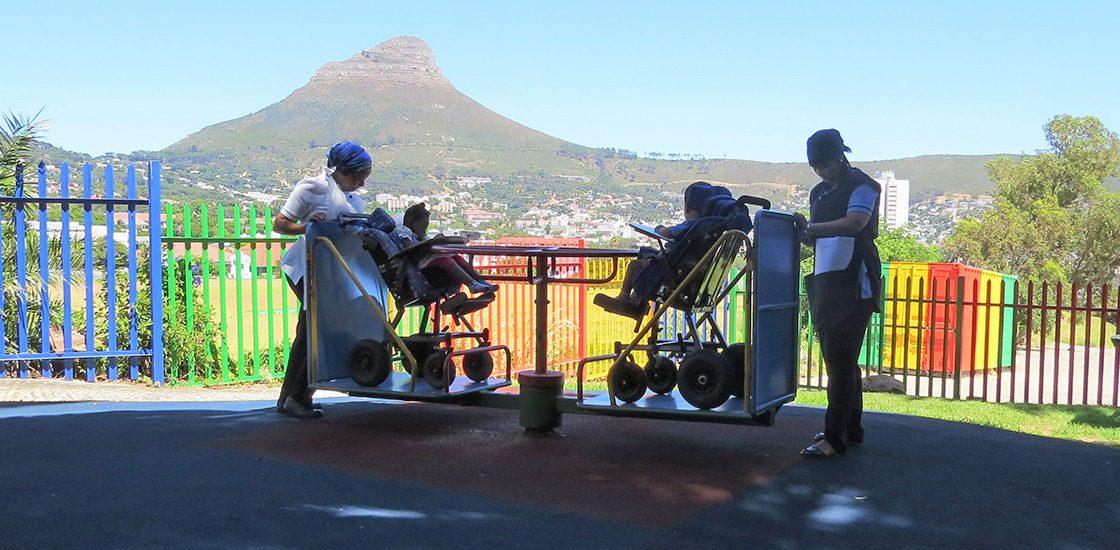 Child and Youth Care Centre
Cape Town
Nazareth Care has two children's homes in Southern Africa which are registered as Child and Youth Care Centres (CYCC) with the Department of Social Development. Situated at the Nazareth Houses in Cape Town and Johannesburg, these facilities aim to provide a loving, stable and secure home environment for the children in our care. 
Children residing at the Child and Youth Care Centre (CYCC) are under the legal care and guardianship of the home as many are the victims of poverty, neglect, abandonment and abuse. Each child has unique requirements due to their circumstance which can include anything from being orphaned or abandoned to being born HIV positive or disabled at birth. 
Our Cape Town CYCC is home to children with disabilities and their medical needs are diverse, varying from chronic conditions such as Foetal Alcohol Syndrome, Spina Bifida and epilepsy to severely debilitating  and life-limiting conditions such as cerebral palsy. Our Cape Town CYCC is often selected as a last resting place for children with terminal conditions. 
We focus on providing valuable psychological, spiritual, emotional and educational support but most importantly, the children in our care receive boundless love and compassion – vital things that many of them have received far too little of in their short lives.
Implementing our Core Values
We provide a loving, homely environment within safe, secure premises for our children ensuring that each child receives the individual care and attention required. Nurses are on duty 24 hours a day and are all registered with the South African Nursing Council (SANC) and the Health Professions Council of South Africa (HPCSA). Care workers receive additional training in child care. Regular activities are scheduled for our children.
Child and Youth Care Centre Programmes
Our childcare facilities at Nazareth House Cape Town and Nazareth House Johannesburg weigh heavily on our available resources. The gap between the funding we receive and the funding our children need is a constant struggle and grows daily. FIND OUT HOW YOU CAN HELP
Meet this special
little girl, Thadie
Thadie is one of the most welcoming faces at our Child & Youth Care Centre here in Cape Town, South Africa. She is eleven years old and adores Barney, the purple Dinosaur. Her eyes light up at the mere sight of her dinosaur friend after a day of school. Thadie was born with a genetic condition known as Down Syndrome. This condition causes several developmental delays and is often associated with severe chronic comorbid conditions, like thyroid and heart disease. 

Although her beautiful energy and spirit remain unaffected, she requires full-time care, support, and assistance. Especially when it comes to everyday activities, moving around, eating, bathing, and playing with other children. 

We believe that our little Thadie is a Gift and she deserves the best life this world can give her. Through our work we provide her with a safe and secure home that she can use as a springboard, learning as much independence and as many skills as possible.
Sustain