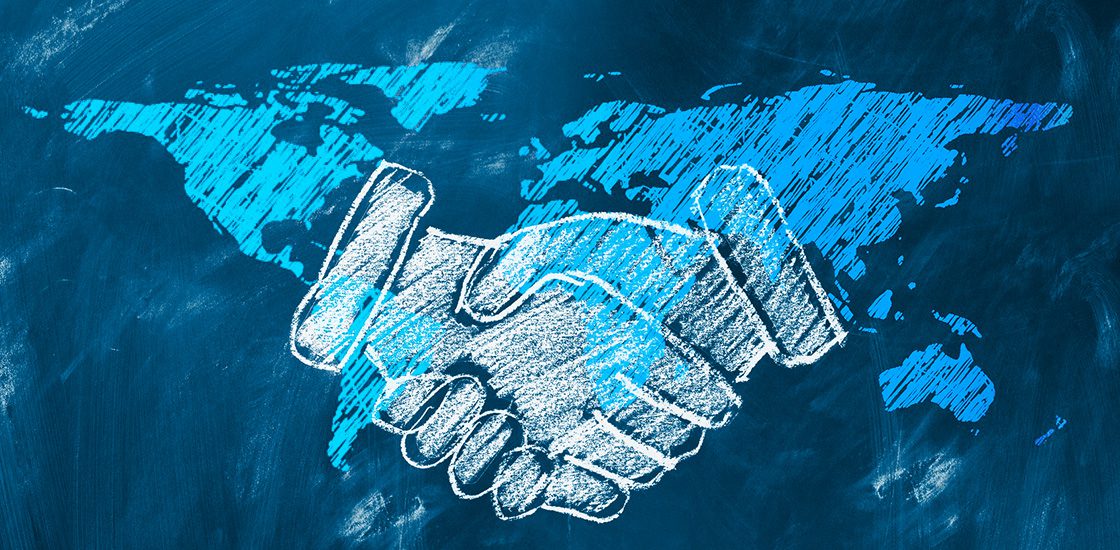 Nazareth House is a Non-profit Organisation that incurs operating expenses, which are far higher than the revenues generated through 'Board and Lodging' fees and 'Government Grants' received. This is due to the subsidisation of child and elderly care, supporting outreach projects, and community work.
The organisation is wholly reliant on the income of donations, legacies, and 'goods in kind' to continue the mission. All donations, grants, and other incomes area a necessity to fulfil the shortfall and to ensure the sustainability and longevity of the organisation.
Caring for all the residents in our Nazareth Houses, young and old, as well as the communities we assist via our outreaches, comes at an exponential cost. Donations, bequests and fundraising are not guaranteed amounts and the challenge to raise funds is becoming continually arduous yet evermore demanding.
Nazareth House is a registered non-profit organisation(NPO 038-257) and a recognised Public Benefit Organisation (PBO 930 002 374). What began as a humble dream for change has become a place where the most vulnerable in our society find sanctuary, love, and hope for a better tomorrow.
A mission for
the less fortunate
Our Ambition for Change defines what we want to achieve for deprived children, impoverished communities, and vulnerable elderly. The objective is simple: To close the gap between the funding we receive and the funding we need.



To celebrate and extend the legacy of caring and compassion inspired by The Sisters of Nazareth.

To provide quality care and support to some of the most vulnerable members of society through our homes, outreaches and ministries.
To close the gap between the funding we receive and the funding we need.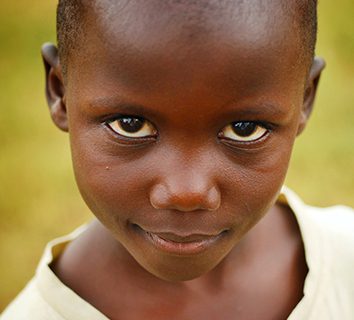 Child and Youth Care Centres
We care for the most challenged children in our society.  Our Child and Youth Care centres are based in Cape Town and Johannesburg. These Nazareth Houses are home to approximately 60 babies, toddlers, and youth.

Our specialised childcare services focus on the following conditions:

• Cerebral Palsy
• Downs Syndrome
• Spina Bifida
• HIV/Aids
• Foetal Alcohol Syndrome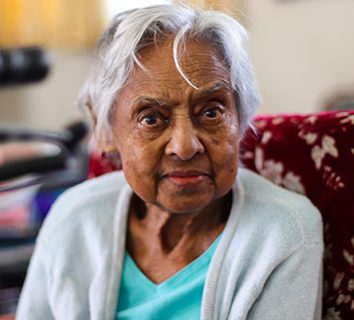 We provide care to some of the elderly who do not have the means to care for themselves. Our Nazareth House care facilities are located across the country; Cape Town, Elsies Rivier, Port Elizabeth, Durban, Pretoria, and Johannesburg.

Our services include:

• Independent Living
• Dementia Care
• Assisted Living
• Palliative Care
• Frail Care
• Respite Care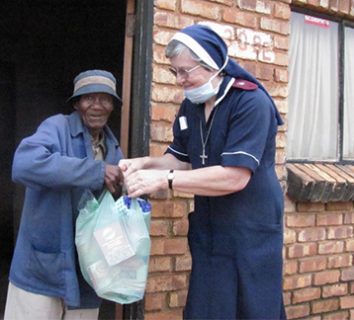 The recipients of our outreach programs and volunteer work are some of the poorest and least fortunate. The Sisters of Nazareth run two registered NPO outreaches; Morning Star Creche and Frances Shannon Outreach Centre in addition to numerous other outreach programmes across the country.

Our outreaches include:

• Schauderville – Port Elizabeth
• Alexandra, Yeoville and Soweto – Johannesburg
• Masigcine Children's Home and Khayelitsha – Cape Town
• Harare – Zimbabwe
Shortfall in
Operating Income​
Nazareth Care has an operating expenditure of R101 055 034.00, with a total operating income of only R54 380 469.00. This leaves a 46% shortfall in funding.
Other income channels amount to R13 823 839.00, which only covers 14% of the shortfall.
Donations, Bequests
& Fundraising
Donations, Bequests, and Fundraising make up a large part of our shortfall at R33 499 268.00. Amounting to 33% of our annual income. This funding is crucial to the existence of Nazareth Care.
*All figures based on the 2018/2019 financial year. Even with additional funding, we experienced a R1 979 910.00 deficit
Our
eco-system of funding
The organisation's fiscal strategy is further driven by two critical requirements. The need for building long-term sustainability to ensure that the organisation can continue to provide good quality care and services to our residents. The drive is to increase our reserves and further look for opportunities to fund existing and future operational expenses from our own resources.
Partnering with Nazareth Care
allows you access to our
already established network
For more than one hundred and thirty-five years, the Sisters of Nazareth have been building a legacy with deep routed social ties. This legacy originated in Europe and flourished throughout the world. Today, Nazareth House is found on four continents with 43 Houses globally, where the Sisters of Nazareth continue to care for vulnerable communities daily. Associating your brand with Nazareth Care presents an exclusive opportunity to reach an established network.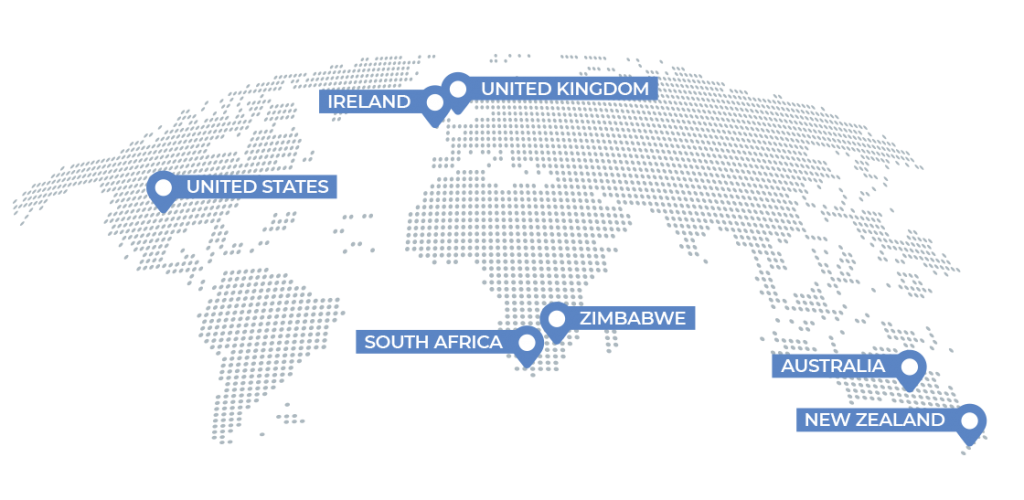 Nazareth House is established on four continents with 43 houses globally, each with their own local network. The Sisters of Nazareth all share the same mission to care for the vulnerable around the world.
Nazareth Care has attracted much publicity throughout the African region. These opportunities regularly create exposure for all those associated with Nazareth Care. The work we do on the African continent attracts the attention of international media. Additional funding creates new possibilities for exposure.
Nazareth Care has a broad audience of followers that believe in our work and share the passion for caring. We regularly connect with our followers via our website, electronic mails, social media, and original content creation. We have multiple volunteer programs that attract individuals from all walks of life. Partners of Nazareth Care have the opportunity to connect with our followers, including their brand's visibility on selected marketing channels and via unique content. 
Nazareth Care campaigns focus on expanding brand awareness, increasing community engagement, and delivering measurable results. Structured campaigns present opportunities for connecting associate brands and corporate partners with new audiences via active marketing.
Nazareth Care regularly hosts fundraising events at different houses. These events are usually region-based with selected events attracting national attention. Our events are all community-based attracting individuals within the immediate vicinity of our Houses as well as attendees from afar. Nazareth Care is also visible at organised activities that allow for additional exposure.
Communities and outreaches
Nazareth Care is built on the basis of community. Each Nazareth House has an established network of individuals at different LSM's who are actively involved. Involving the local community in our events, fundraising, education, and outreach work has been a success factor of Nazareth Care. The legacy of the Sisters of Nazareth has become a vision of hope within communities.
Nazareth Care is a Catholic organisation linked to a global network of established religious communities. The Sisters of Nazareth are committed to providing a professional service and caring for the vulnerable regardless of demographics, ethnicity, or religious belief. Nazareth Care is founded on the core values of the Sisters of Nazareth: Love, Justice, Hospitality, Respect, Compassion, and Patience.
Nazareth Care has a prosperous corporate partner network. We build strong relationships with our individual and corporate partners, creating thriving and viable business exchanges. All businesses have ambitions, and we identify opportunities to reach them collectively.
Nazareth Care has close to 700 staff members in South Africa alone. Globally our staffing component reaches far into the thousands. All brought together by the same core values; we are connected globally, each with the potential to reach thousands more.
Many public figures locally and globally share the same passion for caring and have taken a keen interest in the work done by the Sisters of Nazareth. Nazareth House often has influential persons visiting the facility, all of which support our mission. Locally we work with a network of ambassadors who are committed to Nazareth Care.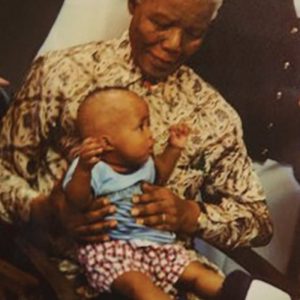 Nelson Mandela with one of the children from our Nazareth House Cape Town CYCC.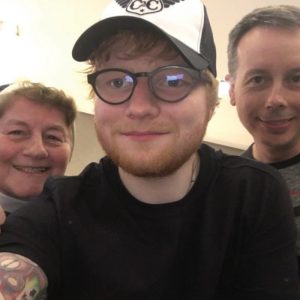 Ed Sheeren with UK Nazareth House Sisters.
Tony Blair with one of the children from our Nazareth House Cape Town CYCC.
The Nazareth Care organisation has a significant component of staff who are multi-disciplined, have unique skills and various talents. The majority of our team provide direct care to our residents. However, every person plays an active role in ensuring the resident's enhanced quality of life, young and old.

We are committed to fostering a sense of community with all our employees, volunteers, and Friends of Nazareth, while cultivating relationships of trust.

This trust is essential for any team working towards our collective goals of enhanced quality of life and personcentered care approach. Given that the organisation has multiple locations, cultures, and job profiles, we have recognized that it is vital to instil a sense of belonging with all of those who give up their time to support this great cause and keep it going. After all, they are the true ambassadors of the Sisters of Nazareth and make the most impact on our residents' lives. We salute them.
Make our
ambitions a reality
Your contribution is imperative in providing positive and much-needed care to the most vulnerable in our communities.
We take our responsibility of guardians earnestly and have placed much emphasis and concentration on the procurement of donations, effective donor management, pro-active marketing, and enhancing relations with the public, stakeholders, and all donors and benefactors. We have investigated and researched alternative income streams, including the launching of different and new campaigns to help further close the gap between the funding we receive and the funding we need.
We call on you to partner with Nazareth Care and partake in our mission and movement, uplift your brand profile and social responsibility, by committing your investment to our ambitions. A partnership with Nazareth Care holds countless opportunities to align your business goals with ours. Utilising the Nazareth Care network, we can build on your business CSR projects. A relationship forged with Nazareth Care promises to offer value to both parties, ultimately changing the lives of all those we reach together.
In all our activities, we continue to strive towards remaining true to the founding mission of the Sisters of Nazareth, responding to the needs of the times, specifically the most vulnerable within our communities. We are guided by our core values of Love, Justice, Hospitality, Respect, Compassion, and Patience, and continue to build on these values in a personal and professional capacity.
Download Corporate Proposal
Our corporate proposal is an overview of our companies mission and goals. It outlines our ambitions, challenges and financial needs.